Center for Graduate Studies (CGS)
University of Wuppertal
Campus Grifflenberg
Room P.08.12/13
Gaußstr. 20, 42119 Wuppertal
Phone: +49 (0) 202 439-2702
Office Hours
Mo: 11:00 - 12:30
Tue: 10:00 - 12:00
Wed: 10:00 - 12:00



November 2019
Mon
Tue
Wed
Thu
Fri
Sat
Sun
01
02
03
04
05
06
07
08
09
10
11
12
13
14
15
16
17
18
19
20
21
22
23
24
25
26
27
28
29
30
01
Facebook-Group "PhD Students Wuppertal"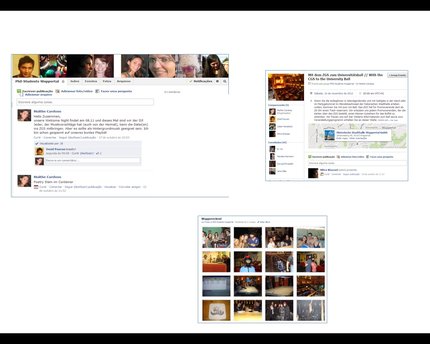 Doctoral students of the University of Wuppertal have created the Facebook group "PhD Students Wuppertal". The page is maintained by and aimed at all (prospective) doctoral students of the UW. Should you like to join, you can send a Facebook request.

This Facebook group is not run by the CGS, therefore the CGS is not liable for content, timeliness and accuracy of the posts.
You can find the Facebook-Group "PhD Students Wuppertal" under the following link: www.facebook.com/groups/100221268980/